Godwin Ovenseri-Ogbomo
Dr, OD, MPH, PhD, Senior Lecturer in Optometry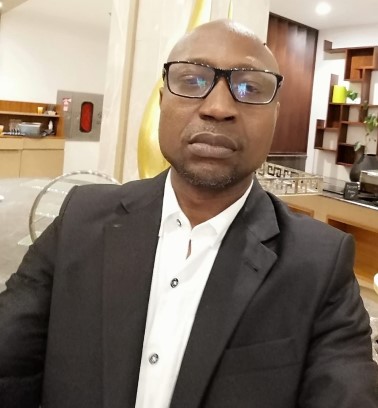 Godwin Ovenseri-Obomo had been qualified as an optometrist from the University of Benin over 20 years ago and subsequently in 2010 obtained an MPH from the same university . He obtained PhD in Optometry and Vision Science from the University of KwaZulu-Natal, Durban, South Africa where he studied the amplitude of accommodation (AA) in Nigerians aged 6 to 60 years with a view to ascertaining the applicability of Hofstetter's equations in predicting AA in this population. Since 2004, he has been involved in optometric education in Ghana (for 8 years), Nigeria (for 6 years), Saudi Arabia ( for 2 years) and took the current position as a Senior Lecturer in Optometry in the UK in the summer of 2021. Dr Godwin Ovenseri-Ogbomo has a research activity with over 50 peer-reviewed articles in scientific journals till date. Presently, he is collaborating with other African researchers at the Centre for Eyecare and Public Health Intervention Initiative (CEPHII) to address the issues relating to myopia epidemiology and control in Africa.
Title of presentation
Myopia in Africa: prevalence and addressing the progression.
Increasing myopia is assuming epidemic proportions globally owing to changing lifestyle. Whereas there appears to be a clear indication on the epidemiology across the globe leading to initiatives and research to control its progression little is known about the situation in Africa. This presentation will discuss the results of the systematic review conducted using African studies to estimate the prevalence of myopia in children in Africa. It will also discuss the state of knowledge regarding myopia control and offers suggestions on how to generate interest in the myopia control among optometrists.