Teele Palumaa, professor
MD DPhil, ophthalmology resident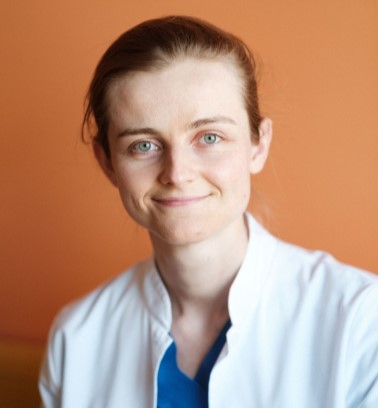 Teele is an ophthalmology resident at the East Tallinn Central Hospital, Estonia, and a researcher at the Estonian Biobank. She completed her PhD at the University of Oxford, studying the retinal circadian clock. With a deep interest in myopia, she is now part of a team investigating the prevalence and risk factors of myopia in Estonia.
Title of presentations
Mobile eye clinic for promoting children's eye health
One of the challenges of today's medical system is reaching all who need help, including people who live far from hospitals or those with limited mobility. Using mobile medical clinics is one option to get to such patients. This presentation introduces the mobile eye clinic of East-Tallinn Central Hospital, a compact and lightweight fold-out vehicle. Currently, this mobile eye clinic is used primarily to conduct a nationwide study in Estonia, investigating the prevalence and risk factors of myopia in Estonian schoolchildren and increasing awareness of myopia in the general population. In its open conformation, the interior of the mobile clinic is a 14-square-metre examination room fully equipped to conduct a comprehensive eye exam. When folded up, the vehicle can be driven by anyone with a B category driver's license. Such innovative solutions bring medical care closer to the patients and also facilitate running research projects.